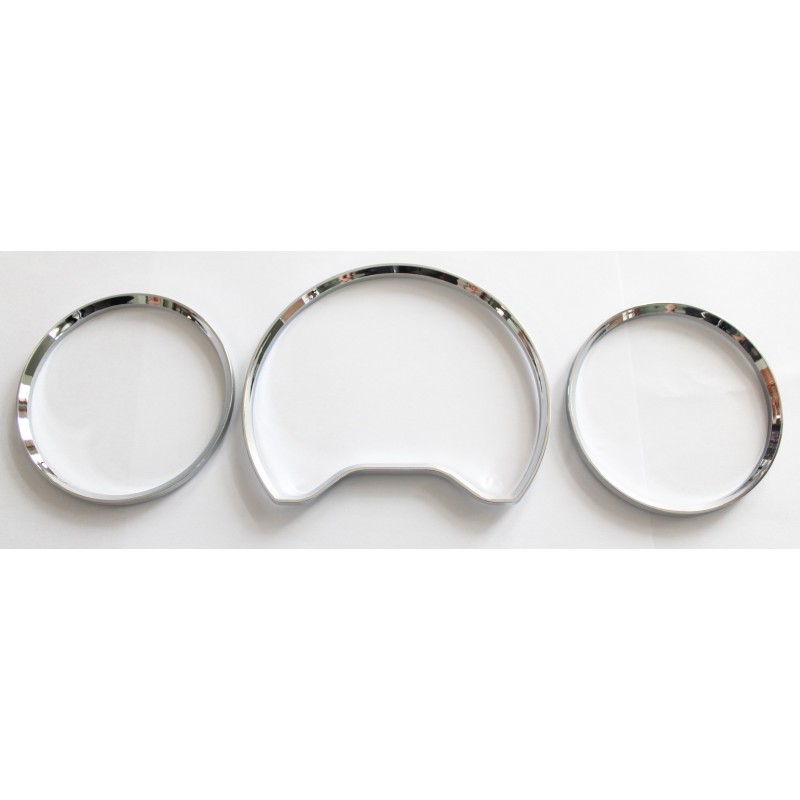  
Mercedes-Benz W210 Pre-Facelift Snap on Chrome Color Gauges Rings
Chrome Color Snap on Gauges Rings for Mercedes-Benz W210 Pre-Facelift
Set of gauges rings for Mercedes E-class W210, C-class W202, CLK A208 and C208 instrument cluster
Color: chrome
Please note, that those rings will fit only pre-facelift Mercedes version (with small odometer display below speedometer and 2 small LCDs from both sides or single multifunctional display below speedometer without small display on the sides)
Those rings are "Snap on" type, so no glue or double side tape is required for installation. They just snaps into the the holes
This is the most inexpensive and quick way to make your car interior look attractive and sporty. Probably this is why all ///M BMWs are coming with similar rings installed from the factory. If you drive your car every day and therefore you need to look on the cluster all the time why not to make it look cool so you enjoy it every time when you look on it? Probably the only reason not to install those rings is when you doesn't like how the cluster look with them. Even in that case may be this is just because you didn't find the right gauges rings color? If you are reading this description we believe you know what you are looking for on our webstore :). So why wait any longer? Buy them now and we'll ship it to you right away - usually we do have them in stock all the time, because this is super-popular product for BMW owners.
If you have any doubts or questions - please contact us @ 1-800-PIXL-FIX :)
No customer reviews for the moment.