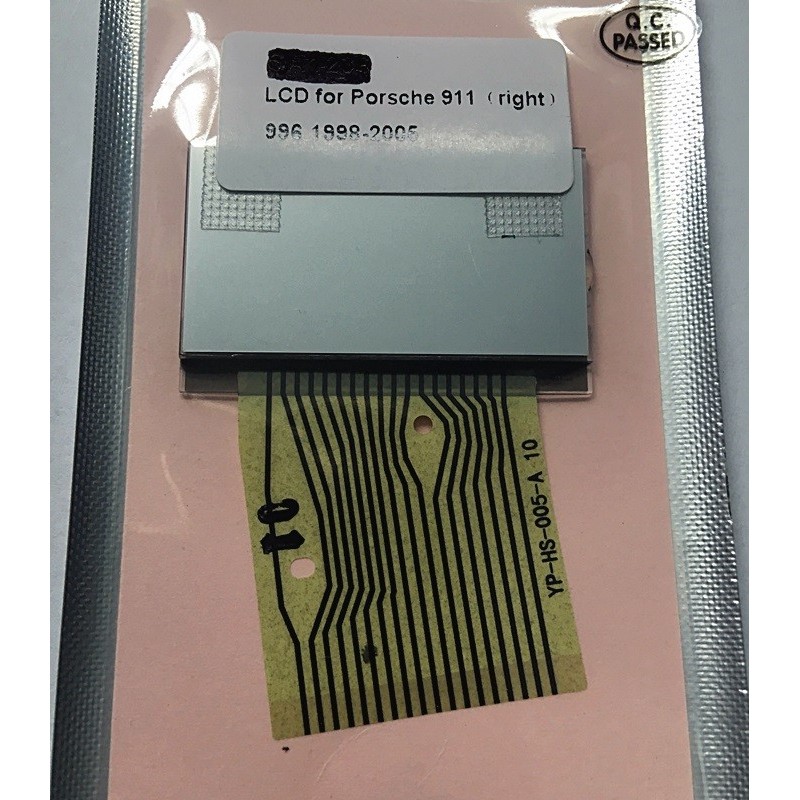  
Replacement LCD display w/ cable for Porsche 991 996 Instrument Cluster (right)
Replacement LCD display with attached cable for Porsche 991 996 Instrument Cluster (right)
Replacement LCD display with attached cable for Porsche 991 996 Instrument Cluster (right)
1 (ONE) BRAND NEW Replacement middle LCD display for Porsche 991 996 Instrument Cluster for the PIXEL REPAIR.
Those cluster are well known for the LCD display to damage.
Once again, the display for sale is the RIGHT(below tachometer gauge).
It will fit certain clusters from 1999-2001 Porsche 996 911 and some 1997-2001 Porsche 986 Boxter. This is the example of the instrument cluster this display will fit to. If the display area looks different on your cluster - our display will NOT fit your cluster.
Make sure, that you have special soldering iron T-Tip for installation (type TTIP into the search box).
We also provide pixel repair service. If you have any doubts or questions - please contact us @ 1-800-PIXL-FIX before you about to break anything :)
No customer reviews for the moment.