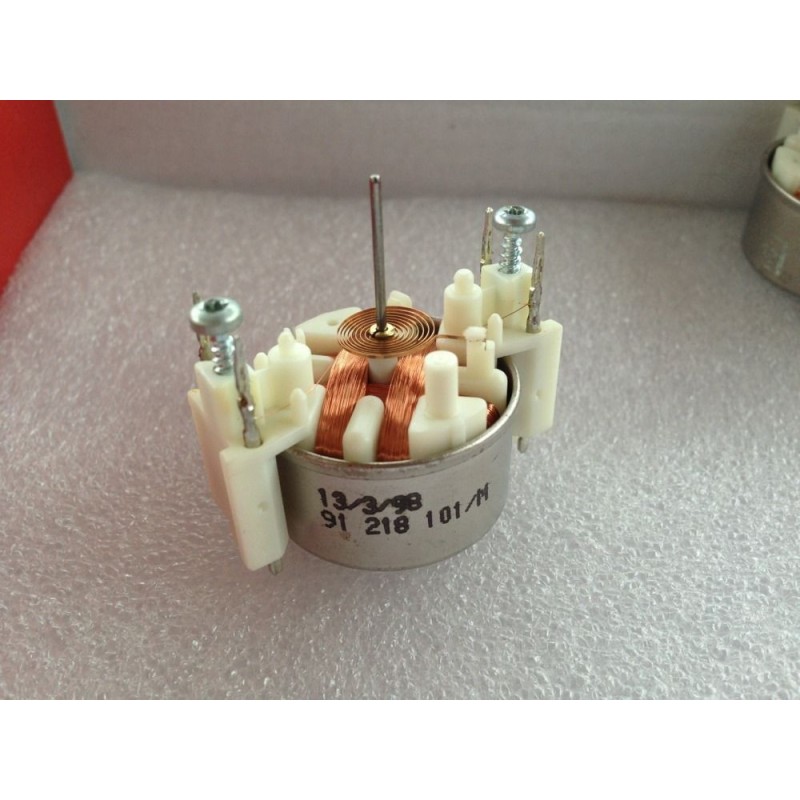  
Stepper Motor for BMW Instrument Cluster
Stepper Motor for BMW instrument clusters. Will fit temperature, fuel, speedometer, tachometer gauges
Stepper motor for BMW instrument cluster
Applicable for coolant temparature, fuel, speedometer, tachometer gauges in the following cars:
BMW 5 series E39
BMW 7 series E38
BMW X5 E53
This stepper motor will NOT fit MPG gauge. If you need MPG gauge stepper motor please type BMWSM2 into the search box.
Here is what happens - you try to repair pixel in your instrument cluster and accidently damage the stepper motor (or multiple motors) and as a result you get non-working gauge (any of those - fuel, temperature, MPG, speedometer, tachometer). Needles stuck, moves roughly or doesn't move at all. You are disappointed, which is understandable. It is to early to be sad yet - do not discard this damaged cluster! We still can repair it for you. 

If you have any questions - feel free to ask BEFORE you purchase this part. 

Please see the example of the damaged tachometer needle in the video below:
We are here to help with that problem if you do not feel comfortable of replacing the stepper motors by yourself - we can replace non-working stepper motor(s) ($50 each stepper motor including replacement labor) and if you still didn't fix your pixels - we can do it for you as well ($169 pixel repair not including stepper motor repair). Contact us for the details @ 1-800-PIXL-FIX
No customer reviews for the moment.
Customers who bought this product also bought: